We become this puzzle, 2018
Este trabajo fue realizado en colaboración con la artista polaca Paula Smolearska quien residió en mi estudio en Medellín durante un mes. Durante este tiempo realizamos varias caminatas juntas, lo cual generó que cada una escribiera un texto corto con sus observaciones e impresiones sobre la cuidad. A partir de esto, mezclo ambos textos y recorto cada palabra (impresa previamente sobre lámina magnética) para dar comienzo a una construcción de poesía experimental realizada por ambas en la nevera del estudio. Descontextualizadas e impresas sobre papel, las frases construidas traen una nueva narrativa sobre la cuidad.
This work was made in collaboration with Polish artist Paula Smolearska who resided for a month in my studio in Medellín. During this time we went on several walks together, which made each one write a short text with our observations and impressions about the city. Afterwards, I mixed both texts and cut out each word (previously printed on a magnetic sheet) allowing new associations carried out by both in the studio's fridge. Decontextualized and printed on paper, the constructed sentences bring a new narrative about the city.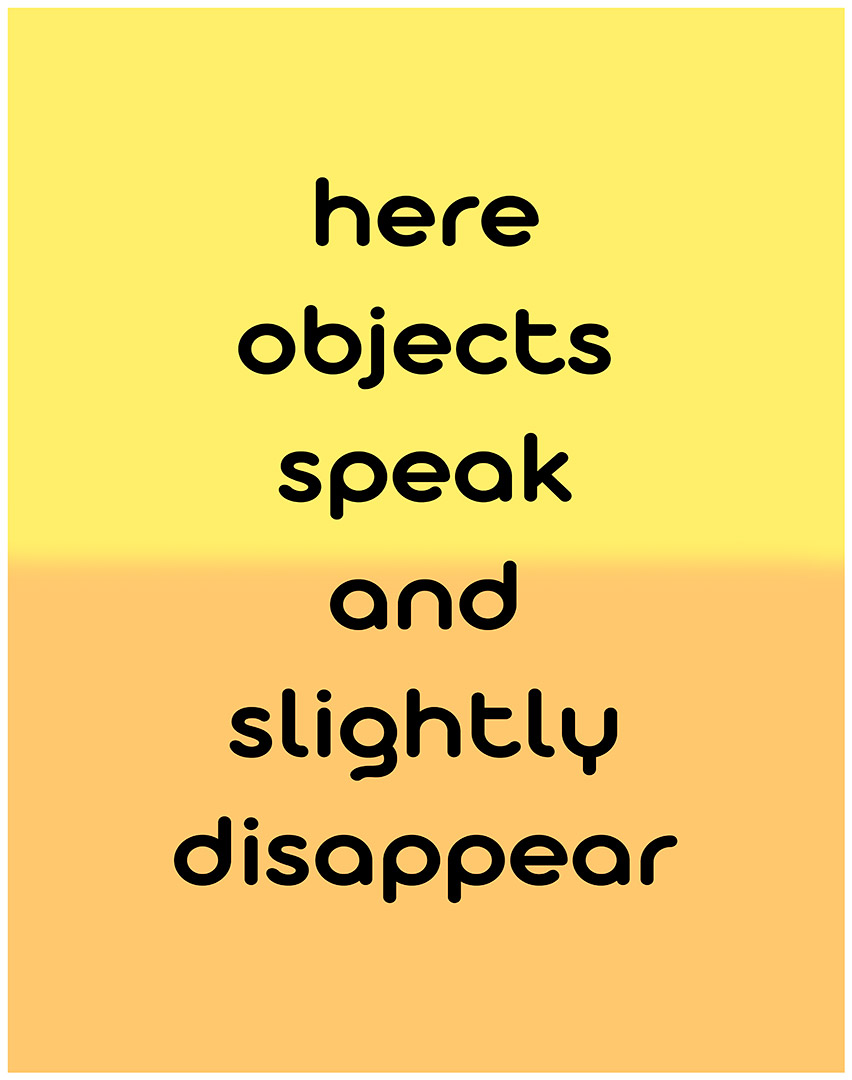 Digital prints. 63 x 50 cm